Are you considering homeschooling this fall?  You aren't alone! More people than ever before are making that leap!
Providing your kidlets with that strong, customized education can be a daunting task, but with some quick guidelines in your back pocket, it is really not as difficult as one might at first think.
Know Your State Homeschool Laws
#1.  Make sure you are familiar with your state's homeschool laws in order that you might hit all the required checkboxes.  If you're withdrawing your kidlets from school, this should cover that procedure as well as the necessary things you'll need to do to make sure your homeschool is functioning legally under your state law.
Don't Get Overwhelmed
#2 Despite everything; the laws, the mountains of possible curriculum choices, whether or not you should follow a strict schedule, what should the kidlets be learning at what age, all the pretty classroom decorations, and all the other what-ifs out there… do your best to not be overwhelmed.  It is easier said than done.  It's totally natural, normal, and expected to feel overwhelmed at this stage, though, so don't give up, you'll get through it!
Relax and Have fun
#3 Relax.  You know exactly how to do this. Really!  You know those kidlets better than anyone!  You were your child's very first teacher. Who taught them to walk, talk, potty train, wash hands, tie shoes, sing, dance, eat, be silly? You did!  There's no reason to stop that now.  Have fun with it, enjoy park days and field trips and playdates.  Read together!  Even older kidlets get benefit from being read aloud to. Get to know other local homeschool families.  Find co-op or enrichment class groups in your area.
You Don't Need to Know Everything
#4 One of the most common criticisms I hear from people who don't know anything about homeschooling is that there's no way a teaching parent can possibly know everything their child needs to know.  Upper-level brick and mortar schools have one teacher per subject.  How can homeschooling parents possibly know all that in order to teach their children well?  You know what?  They're absolutely right. We can't know everything, and it'd be unreasonable to expect us to.
My oldest, Rocketboy, surpassed my math knowledge when he hit Algebra I.  Guess what? Dad happens to be a math whiz, so math learning transitioned to ComputerGuy as teacher.  Rocketboy is an astronomy, chemistry, and quantum physics buff.  I never took any of those in school, so how could I possibly teach him those things?  This is where a child's innate love of learning, that passion for things they are interested in, some research on our parts, and a great local library come in!   There are many online classes available nowadays with enthusiastic teachers who *are* experts in those subjects.  And never downplay your ability to relearn those subjects you may have once known but have since forgotten!  Sometimes homeschooling is a great opportunity to learn right alongside your students!  Does anyone want to ask me an astronomy question now? 😉
It Won't Be All Sunshine and Rainbows
#5  Many folk like to portray homeschooling as a wonderful time with the mom and kidlets cuddled on the couch together reading peacefully, or the family out on a nature walk with sketchpads and watercolor paints in hand creating beautiful pieces of art inspired by the native wildlife…  and there are moments like that, but then life breaks in and there are moments of tantrums and tears.
You're still Mom (or Dad), and the kidlets know you as well as you know them.  They know where your buttons are, and there are days that those will be pushed.  Your patience will be tried, things will look bleak and you'll be ready to throw in the towel and send them away to school.  But you know what?  Don't.  Don't even think or threaten it.  It's not worth it.  Expect the power struggles and tears.  It's just part of the package.  It's not the end of the world, and it shouldn't be the end of your homeschooling.  It gets better. You'll be so happy you stuck it out through the tough times.
Are you starting homeschooling for the first time this year?  We'd love to hear from you!  Drop us a line in the comment box below! Looking for advice on how to get started from veteran homeschoolers? We'd love to help point you in the right direction!  You can do this!
See more of our homeschool specific posts Here!
Also, check out one of our absolute favorite Homeschool History programs!  Notgrass has programs from elementary levels through High School.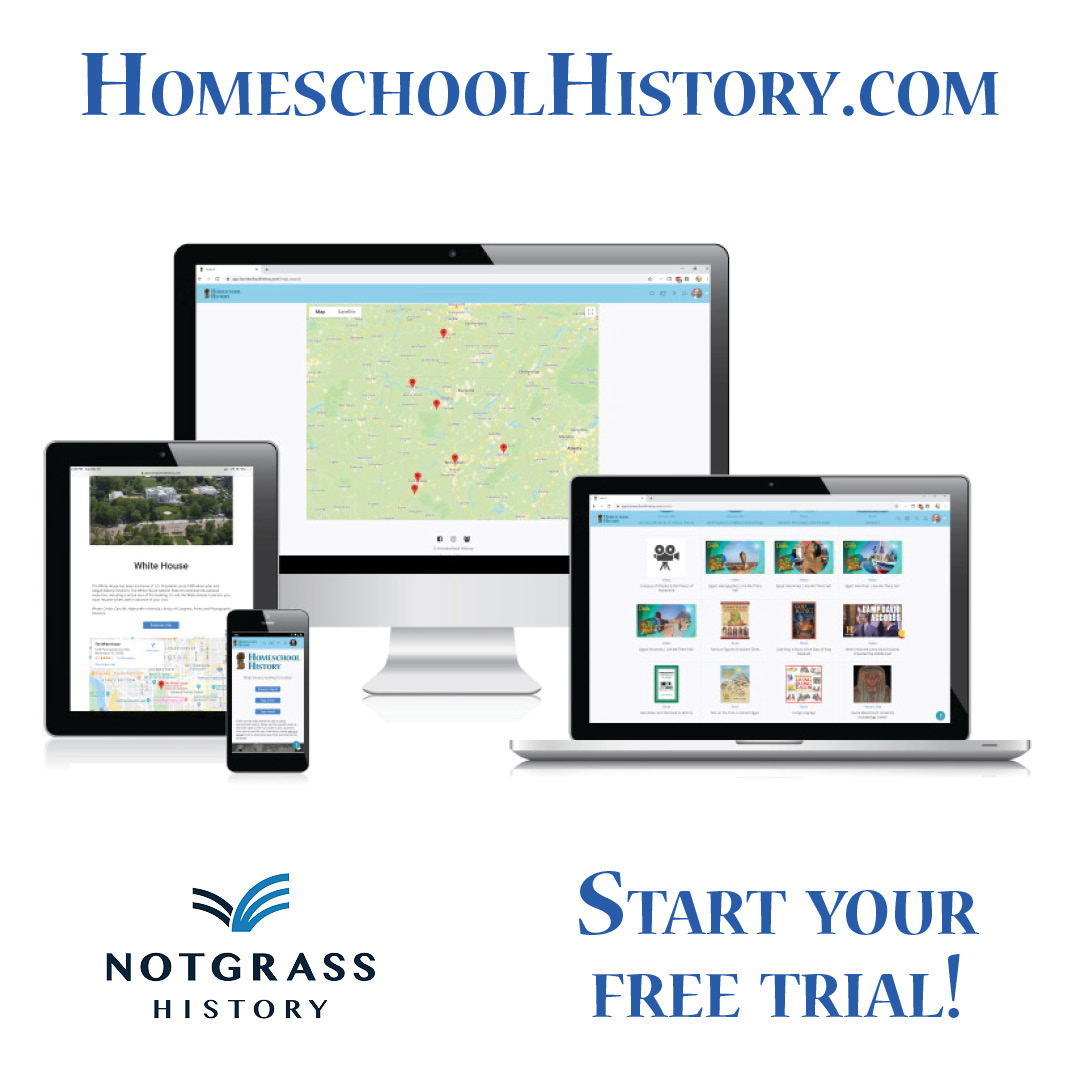 ---
Check out these other posts:
---