Thinking of Homeschooling your kids?  Where do you start?  There are sooo many places to look, and sooo many curriculum publishers, if you don't have someone to help guide you through the maze, it'd be easy to get lost!
In the beginning with our family, I remember doing tons and tons of research… and sometimes ending up just as confused as when I first began.
There are five main schools of thought when it comes to educating your kiddos at home.  One tiny part of becoming a successful homeschool is in learning which of these five styles best fit your teaching and your kiddos' learning styles.  (There are other, lesser-known methods as well… Thomas Jefferson, Waldorf, Montessori, to name a few, but once you get into the swing of things, you can easily research the less popular methods on your own!)
Also, once you find something that fits, there's no reason you can't switch it up in a few years if another kiddo has a different learning style.  In fact, it's a rare family that sticks with just one of these methods, strictly.  Most are an eclectic mix and match of two or even more!
Homeschooling Mamas, where do you "lean?"  How did you get to where you are now?
I'd like to say we are pretty eclectic… I love literature-based curriculum, but we start out traditional for the little ones, then occasionally we'll throw in a unit study here and there.  With High school starting soon, it'll be interesting to see how this changes for us, or if it does at all.… 😉
Here are the Top 5 Methods:
  Traditional: Also known as "School at Home."  This one is what most new homeschoolers start out doing, because we tend toward what we are most familiar with. We had a little school desk, and strict school hours and I made sure that my little kindergartener finished every single problem in every single workbook right on time.  Yes, there were tears.  And yes, I've since apologized to him. While this may work for some families, most find a less rigid approach works better. I still use workbooks for phonics and math in the younger years, so don't throw out this method completely!  I'm just nowhere near as strict now as I was with my guinea pig firstborn.
Publishers that follow the Traditional model: (These lists are NOT inclusive!)  Abeka, Alpha Omega (Lifepacs & SOS), Bob Jones, Rod & Staff, Christian Light
Charlotte Mason:  If you're a reader, make sure to pick up a biography of this neat lady.  She was an educator that lived during the 19th century who established an educational philosophy based on the idea that life itself is education.  Her philosophies are known for a strong emphasis on character building, nature journaling and the use of "living" books (rather than dumbed down "twaddle" or overly tiresome textbooks.)   Many curriculums termed "literature-based" follow the Charlotte Mason method.
Some of these publishers are: Ambleside Online, Beautiful Feet, Five in a Row, Guest Hollow, Notgrass, Sonlight, WinterPromise
Distance Learning: or "Online Schools" These tend toward the traditional model, but different schools work in different ways.  Some recreate the public school at home with work being submitted online, while others send you the full curriculum and you have to send the completed work back to be graded by a distant teacher.  Others have live teachers online, while some had recorded video lessons.  Many of these programs are accredited, but most are not very competitive cost-wise when compared to typical homeschooling.
 A few examples:  Abeka Distance Learning, CLASS homeschool, K-12, Time 4 Learning, Liberty Online Academy
Unit Studies:  Unit Studies are great for following the Student's individual interests rather than taking a whole year to study a subject.  Usually shorter, you can find lots of examples of great unit studies on Pinterest or other "free curriculum" sites online.  For example, my daughters have a love of dolphins and owls.  We've done unit studies on each of these animals just to learn some basic facts, different species, feeding habits, habitats, etc. without ever having to order a formal curriculum.  Using Unit Studies is probably one of the easiest ways to start off homeschooling, especially at the younger grade levels.  Go check out some library books on a topic!  Discuss it, color pictures, do a craft, make a related snack.  That's Unit Studies.
Unit Study Curriculum Publishers:  Five in a Row, My Father's World, Tapestry of Grace, Spirited Autumn Hope
Classical: Those who follow the Classical method believe that it is the way the ancient philosophers were taught.  The study of Latin is a keystone.  They break the student's learning into phases emphasizing grammar, dialect (teaching students to ask the right questions), rhetoric, and logic.  There is a heavy emphasis on rote memorization, and since many classical students meet together there are good public speaking opportunities as well. 
Best known Classical curriculum: Classical Conversations, Veritas Press, Memoria Press, Learning Adventures
Which method appeals most to you?  What'd I leave out? Do you know any I should add to the lists?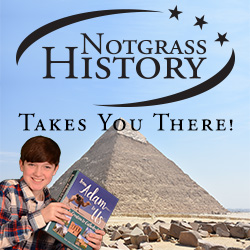 ---
Check out these other posts:
---